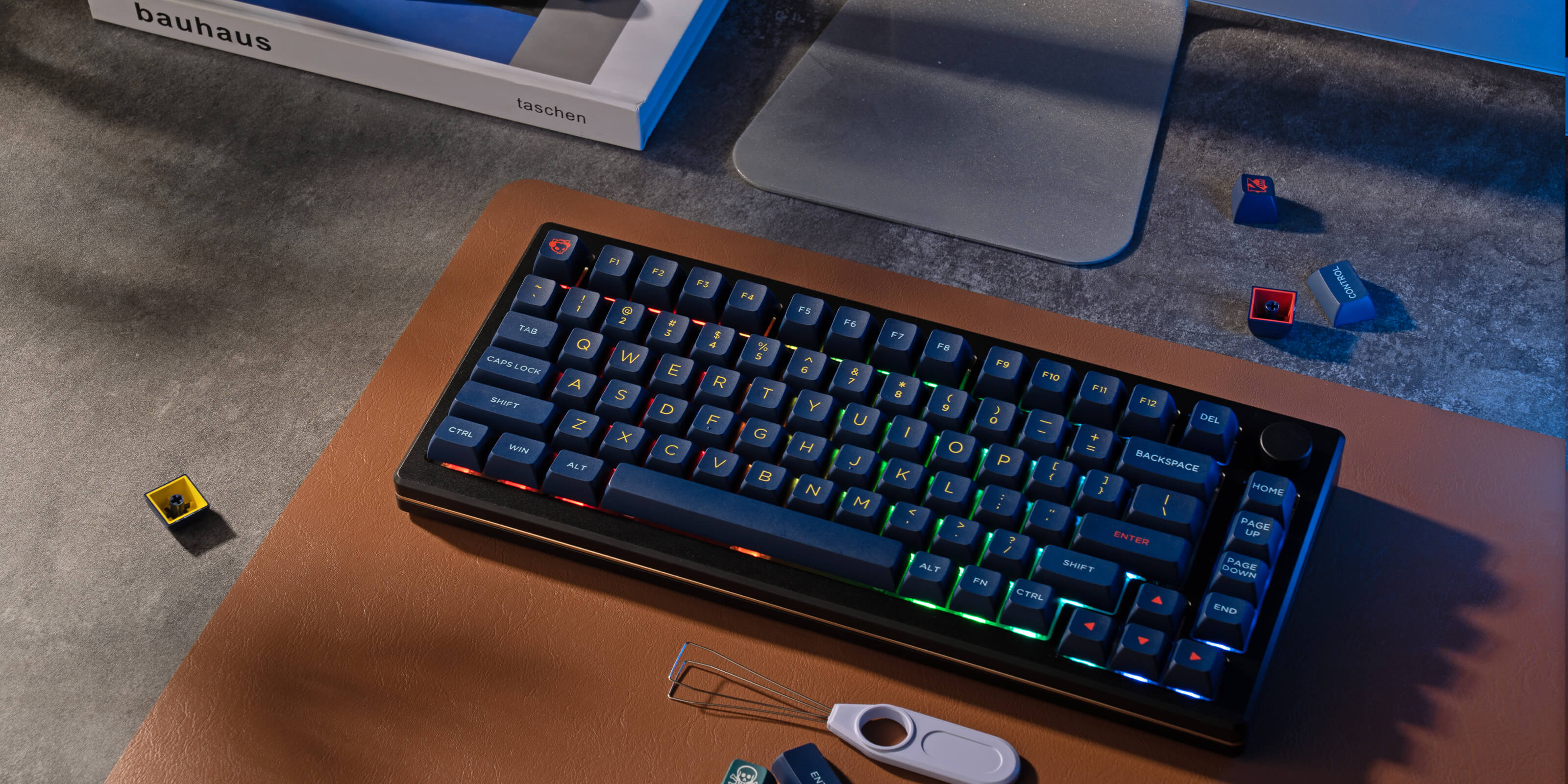 Dynamic Keystrokes (DKS)

Supports set up four operations for a single key, depending on how you press it: press the key lightly to trigger operation "1", press it more deeply to trigger operation "2", and lift the key to support the same two-segment key setting, realizing the operation of pressing one button to trigger four buttons.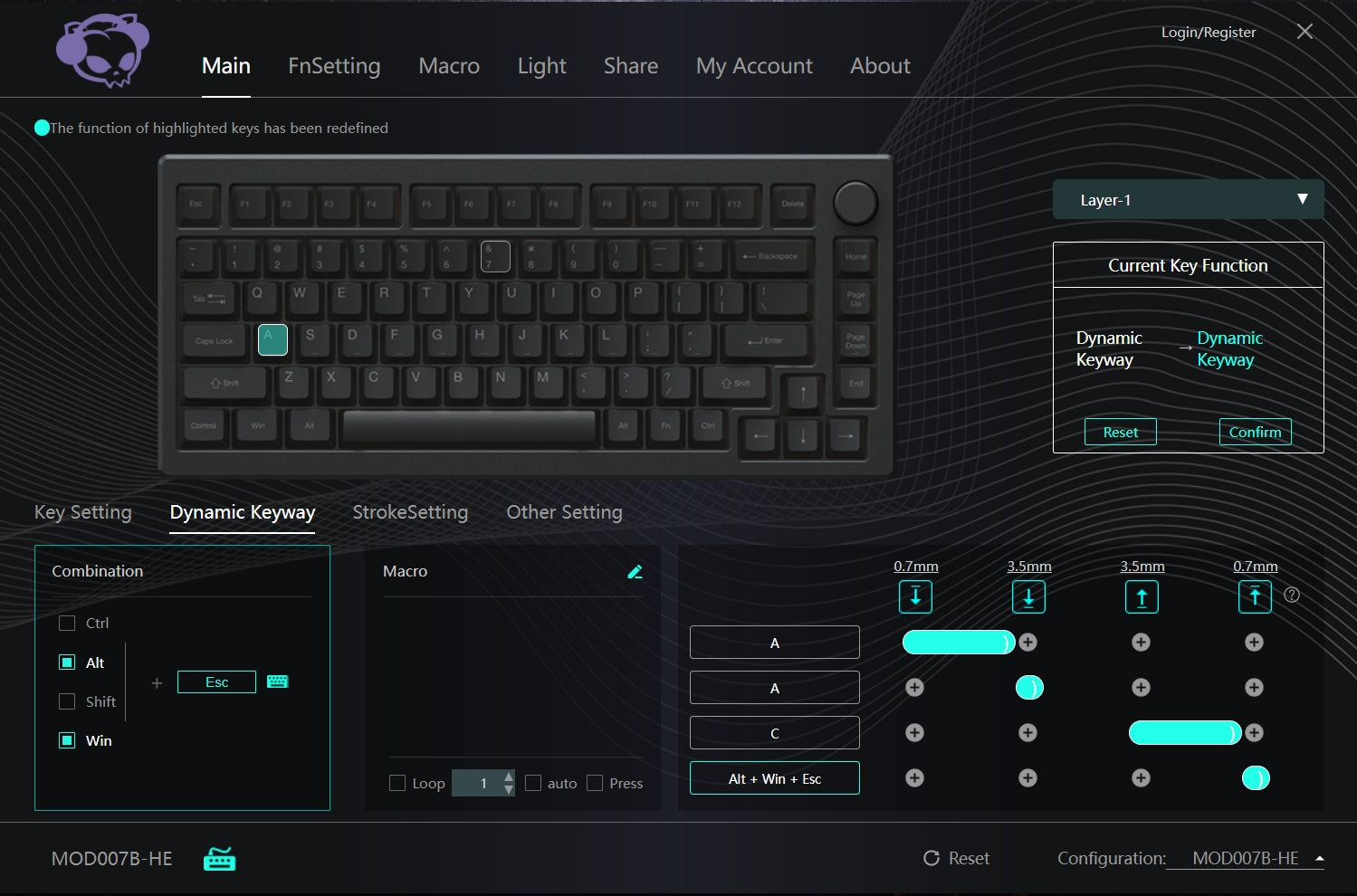 Rapid Trigger (RT)

Continuous Rapid Trigger mode lets you achieve faster triggering than standard keyboards because the magnetic switches don't have fixed trigger and release travel, so with the driver setup, you can lift your finger slightly to reset the key and press it again to continue triggering.

Hall Effect Sensors

Ultra-accurate typing experiences adjustable in 0.1mm.

Applying for the electromagnetic principle, operated by Hall effect sensing.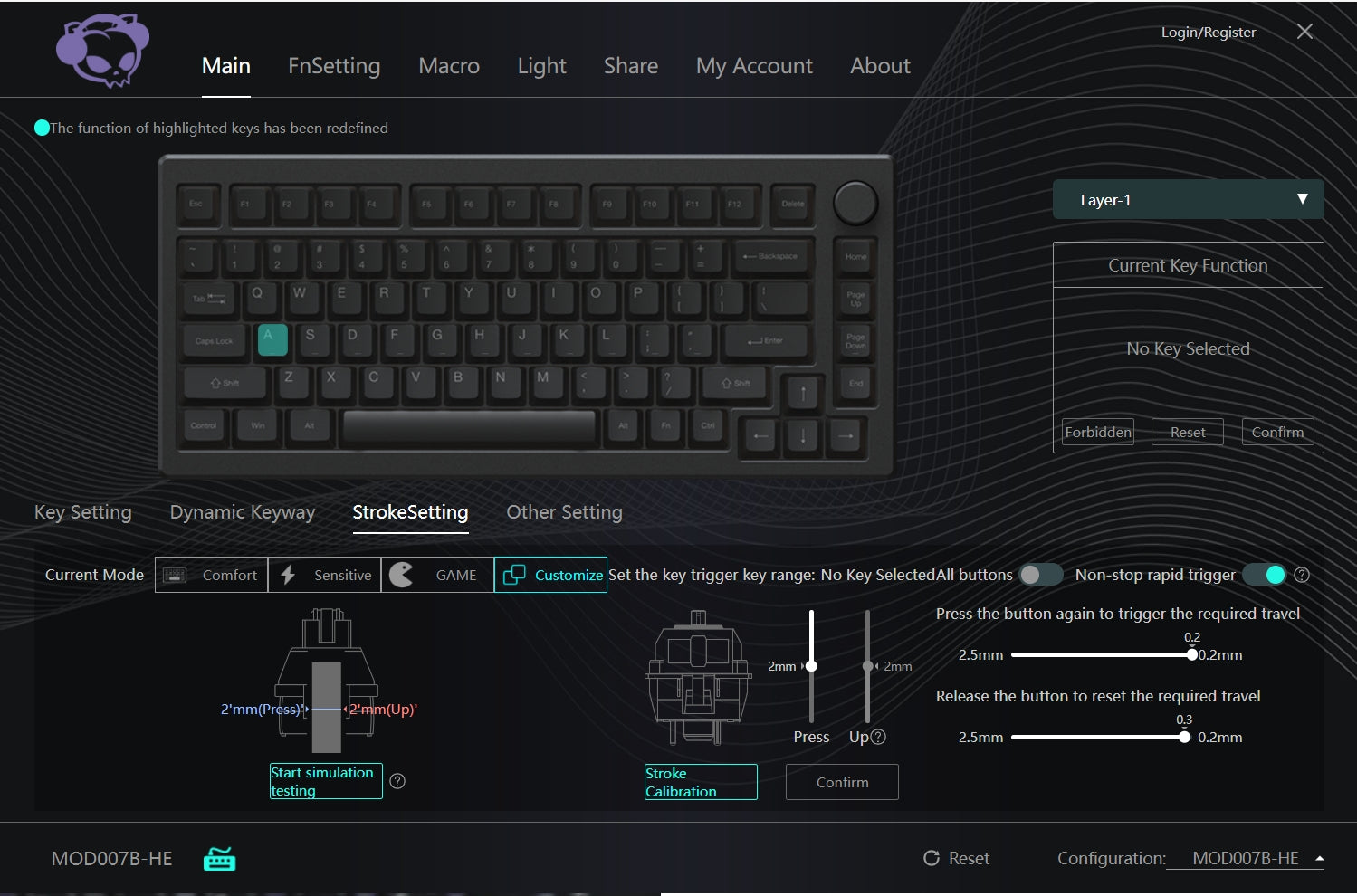 On-board Memory

Settings are stored on the hardware, and there is no need to activate the software in the background.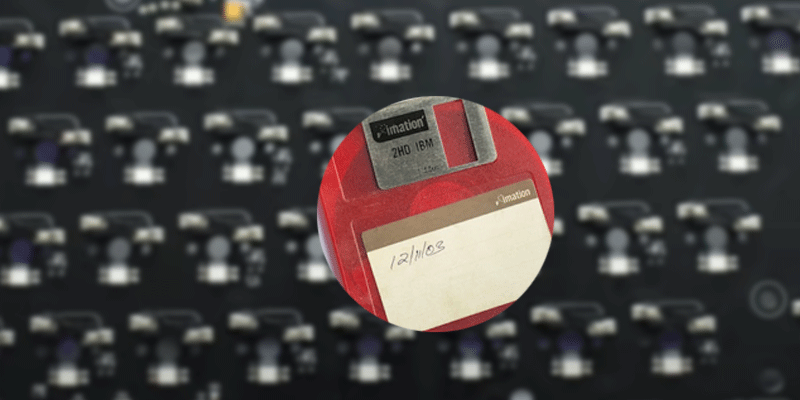 Compatible with regular magnetic switches and 3-pin mechanical switches

The magnetic switches adopted Hall effect sensor, making great advances in faster and more precise key triggers comparing to traditional mechanical switches.

A reminder: recalibration in the software is necessary after each mechanical or magnetic switch change.

Akko Cream Yellow Magnetic Switch

Type: Linear

Operating Force: 50gf ± 10gf

Total Travel: 4.0mm

Pre-Travel: 2.0 ± 0.5mm

Tactile Position:N/A

Tactile Force: N/A
Gasket Mount
A gasket mount keyboard is a type of keyboard that uses a gasket material, such as silicone or neoprene, to create a "floating" mount for the switches. The gasket is placed between the plate and the PCB, which allows for a more flexible and cushioned typing experience.
This design allows for more flex and cushioning, which can result in a softer typing experience.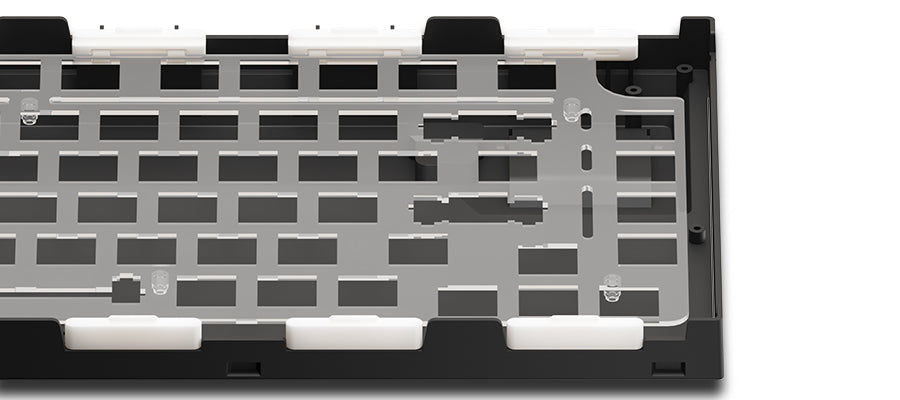 Built-in 3600mAh Battery

With a battery of around 3600mAh, users can enjoy prolonged periods of uninterrupted typing, gaming, or productivity without connecting cable.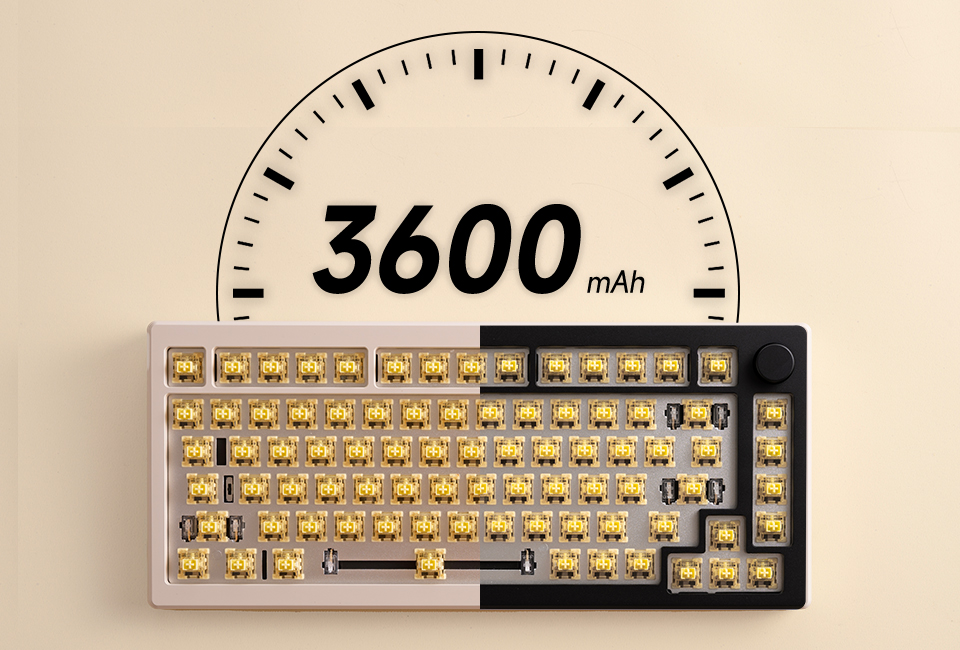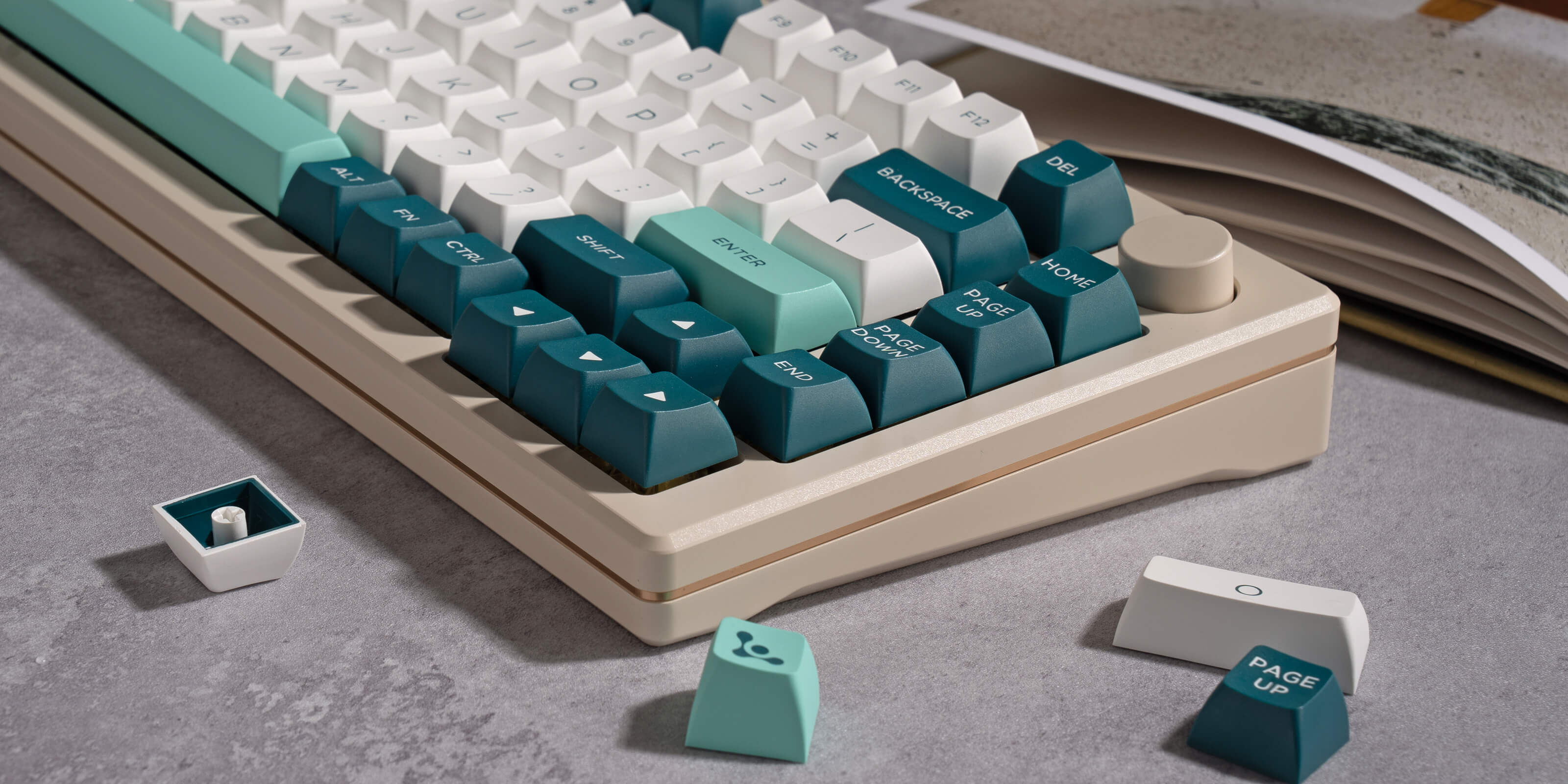 Note: MOD 007 HE and keycap sets are separate and require assembly.
| | |
| --- | --- |
| Structure | Gasket Mount |
| Connection | Wireless/Bluetooth/USB Type C |
| Backlight | South-facing RGB backlit |
| Hot Swappable | 3-Pin Support |
| N-Key Rollover | Support |
| Battery Capacity | 3600mAh |
| Disable Winlock | Support |
| Macro | Akko Macro V1.0 |
| Switches | Akko Cream Yellow Magnetic |
| Materials | PBT Keycaps + Aluminum Frame |
| Legends Printing | Double-shot |
| Keycap Profile | OSA |
| Product Weight | Approx. 2.0KG |
| Dimensions | 333*141*33mm |
| Battery Capacity | 3600mAh |
Note
– The actual color may be slightly different from the pictures due to the different settings of devices.
– Dissembling the keyboard will immediately void the warranty.
– Please do not mark the order completed until you receive goods without any issue
– Feel free to let us know if you have any further questions.